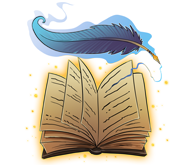 - Server type: Survival with controlled PVE & PVP.
- Version: 1.19.4 compatible 1.9 until 1.19.4!
- Box: Fun, Daily, Vote, Armor, Farm (All can be acquired for free!)
- PVE Arena: Fight hordes of monsters and get Gold rewards!
- Duel & PVP: Want to break some heads?! It's possible with our controlled duel and pvp system!
- Friends & Party: Create a "party" with your friends to never lose sight of you.
- Ranks & Leveling: Increase your level from 1 to 300 and get special ranks in the game.
    -- All ranks are FREE and are simply earned in-game.
- Kits: Many kits will be available, buy it with gold or win them for free in the boxes.
- Deco & Combat pets: Urascraft has UNIQUE pets (Pets) that can help you during your adventure.
- Resuscitation: You can revive your friends when he dies in battle.
- Economy: A long and stable economy will be offered to you.
- Shop Gold: You can buy and sell your items in our many npc shops around town.
- Coin Master: A unique shop where you can use your UrasCoin!
   -- You can earn urascoins by playing various activities and being active.
- BattlePass: Get your BattlePass for free in the Daily box!
- Quests: We have over 600 different quests and counting!
- Perks: Earn bonus actions on your items, over 15 bonuses available to start with!
- Skill: Play and increase your Skill level to get additional bonuses: Endurance, Defense, Strength, Ferocity, Speed etc...
- Warps: Players will be able to create and make public warps! (Ex: create a PVP arena and open it to the public!)
- Lands: Buy and manage your lands, you can configure them as you wish (pvp, monster, spawn, use, friends etc...)
- Spawners: Do you want to create a public or private farm?
- Infinite Jump: Do you like jumps? Try our auto-generated and infinite jumps! Each time a different jump!
- Dragon Slayer: Slay the Ender Dragon and become the "Dragon Slayer" to get the title "Dragon Slayer" in the Tab List.
- Vote: You can vote every day to help Urascraft gain exposure and also get voting keys!
- Simple Navigation: All available commands and menus are explained in detail in the /help command.
- Boosted PVE: Many monsters like Creepers - Zombies - Skeletons have different strength/life/power stats depending on their level!
- Armor Set: Get all parts of the set and unlock huge bonuses on your armor set!
- Boss Monsters: Are you brave enough to take on the toughest bosses?
- Realistic Villagers: Our villagers are special! Kill them, Give them gifts, or marry you! Your adventure, your choices!
Last edited: 6 months ago